Bug #8620
FileChooser shows wrong information in columns
Status:
New
Start date:
06/06/2013
Priority:
Normal
Due date:
Assignee:
-
% Done:

0%

Category:
GUI
Target version:
030 - Version > 2.xxx
Resolution:
---
Description
In some cases, the FileChooser Dialog shows the wrong information in the wrong column. This bug seems to be related to the "FileChooser.useShellFolder" property. This bug cannot reproduced always. It depends on the preselected file/folder. If there is no preselection, it may occur after changing the folder using the combobox
Class to look at: org.appwork.utils.swing.dialog.ExtFileChooserDialog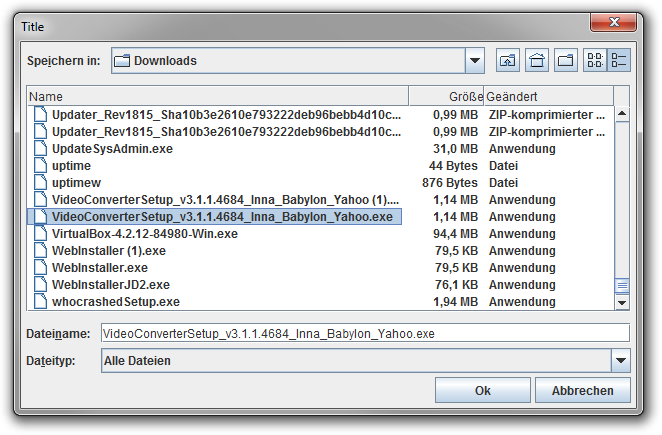 Maybe it would be a good idea to write a proper filechooser component from scratch some day.